What features do homebuyers in Arizona want?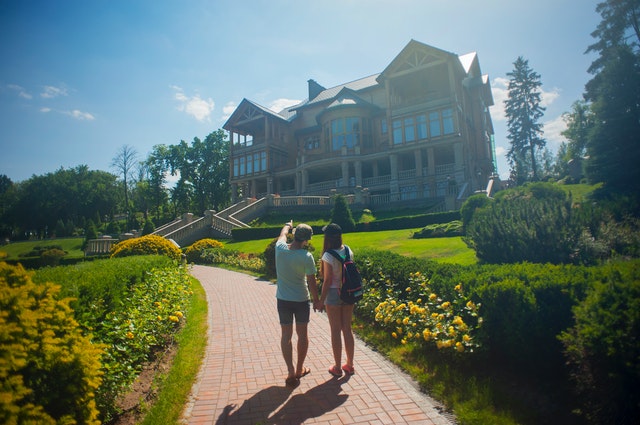 Despite the pandemic and all of the events of 2020, homebuyers are very active, and the real estate market is actually booming right now. We researched and discovered which features homebuyers want and what they are ready to pay extra for. The prevailing opinion is that real estate opportunities in the post-pandemic period will be similar. Current popular features will stay in focus for some time in the future. We listed amenities that homebuyers in Arizona prioritize, and later we will discuss some of them in detail:
Air conditioning
Modernized bath and kitchen
Open concept floorplan
Energy-efficiency
Strong internet and cellular connection
Low maintenance costs
Smart home technology
Home office space
Patio
Laundry room
Garage space
Storage space
Lots of windows, natural light
Exterior lighting
Walk-in pantry
Walk-in closet
Plans and priorities for Arizona homebuyers
There are many important things to know and to resolve when buying a home. Be ready to put in the time and effort to find your ideal place to live. First, you need to know what exactly you want and to list your priorities. You'll likely need to make some compromises in the end, but it's essential to be clear about what you really want and why, and on the other hand – what is optional but not crucial. When you finally find a home that suits your needs, it's important to organize well and to hire professional help for the relocation process. If you make arrangements with a reputable and reliable company such as azmovingpros.com you can rest assured that you'll have enough time to make some final changes or decorations in your new home while letting professionals do their part of the job.
Air conditioning
Arizona buyers state air conditioning as a No.1 in terms of home features. If the home lacks AC, they probably won't buy it. Everyone loves their comfort. No one loves feeling like they're slowly roasting in an oven. A good AC, or preferably an HVAC system, is especially important in a climate like Arizona has.
Modernized baths and kitchens
Updated baths and kitchens are definitely one of the home upgrades with above-average return on investment. Refurnished kitchens with new appliances are one of the main priorities in homebuyers' mind. The same goes for the bathroom. Homebuyers appreciate the fact that something will not require attention and financial investment for quite some time.
Open concept plans
Features that millennial homebuyers love may differ from what the older population is looking for, but everyone would agree on a few crucial elements. More living space and excellent functionality are one of those. Homebuyers will benefit from open floor connected kitchen and living room space. People of all generations have come to favor open kitchen concepts, as it allows a better flow in the property. Open concepts have good appeal, and good functionality, which is why they are so popular these days almost anywhere in the world.
Energy-efficiency
The main goal of people wanting an energy-efficient home is saving money. Of course, there are so many other benefits that an energy-efficient home can give you. The more energy-efficient upgrades one home has, the more interest of homebuyers it attracts. It increases the value of the property and lowers the energy bills. Air sealing and added insulation in attics, floors, and basements will significantly reduce heating and cooling throughout the year. Arizona homebuyers highly appreciate low-flush toilets, double-panned windows, and anything that reduces energy consumption and our carbon footprint. We all know how hot the summers in Arizona can be and how cold the winters are, so adequate insulation is an absolute must. Additionally, in a world that's increasingly conscious of the environment, saving our surroundings is just as important to people as saving our money.
Strong connections
Reliable cell phone service and internet connectivity are some of the top priorities of people looking for their ideal home, not as a luxury, but as a necessity. Homes on the market must meet current technological demands. Whether being "always connected" has brought us closer or made us more distant is a matter for a different debate. Regardless, a location that doesn't allow for that is an instant deal-breaker for most people.
Low maintenance features
Limiting the amount of maintenance a house will require once purchased is what catches Arizona homebuyers' attention. They may struggle with a down payment and monthly mortgage rates, and they often don't have the disposable income to maintain the property they just bought. Too many costs that follow the actual purchase itself may be a significant obstacle for homebuyers. It's easy to realize why they're inclined to favor homes that require little to no maintenance. The idea of saving money is a strong selling point. Buying a property is one of the largest purchases in somebody's life, so, understandably, everyone would prefer a move-in-ready home over a property that requires initial maintenance and repairs.
Smart home features
The majority of all US homebuyers, including those in Arizona, will pay extra for smart home technology solutions. Those are features like smart security systems, thermostats, appliances, smart shades and blinds, and smart lights. People are more and more interested in smart home technologies that add convenience, comfort, and security to their lives. What many still consider quirky, novelty "toys" and gadgets are steadily growing into interconnected intelligent systems that make a big difference in people's lives. Be smart and go for smart.
Home office
Currently, more than a quarter of all employed Americans are working from home. Their numbers are increasing exponentially in the aftermath of the pandemic and all the changes it has caused in our lives and jobs. That's why a home office is crucial for so many homebuyers. A room that may be an office is one of the current priorities for buyers. New technology solutions continue to make us more mobile. Having a dedicated space to work in your home is of immense importance because it keeps us focused and concentrated on job tasks.
Summary
Trends are always changing, and your knowledge must expand in response. The previously mentioned features are currently popular, but few can find and afford all of those. We advise Arizona homebuyers to stay on top of those changing trends. Look for your own priorities to make your life more comfortable, rather than blindly following what's considered modern and trendy. Good luck!
Submitted by Sophia Perry – AZmovingPros.com