GONE BUT NOT FORGOTTEN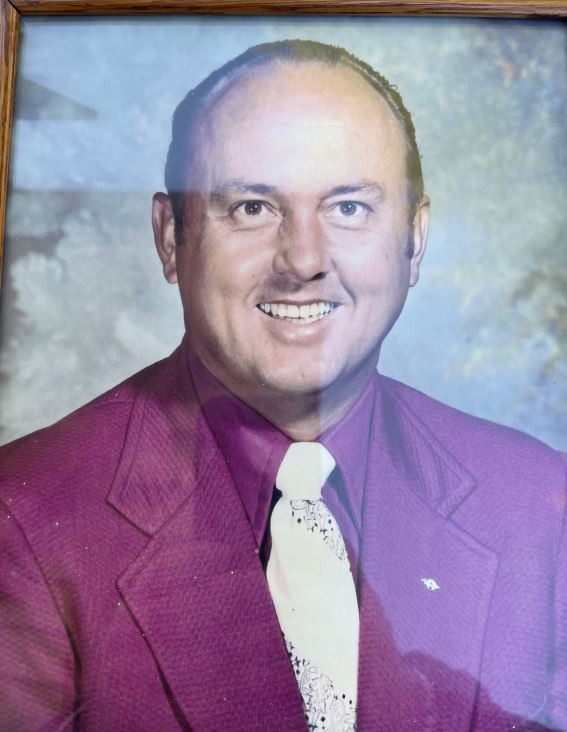 By Gary Shapiro
I recently had the honor of eulogizing former AAR DIRECTOR, ARMLS President and SAAR's 1986 REALTOR® of the Year at his celebration of life on December 19, 2021. Gary Underhill died on August 5, 2021. He had a long and successful career and retired on December 31, 2000.
Most of AAR's current members may have never heard of Gary, but their careers were shaped by his vision and leadership for over thirty years beginning in the early 1970's.
Back in the golden age of real estate, brokerages around the country had one REALTOR® member. Everyone else wasn't a REALTOR, they were associates.
The business was matriarchal and patriarchal, and companies were named after the broker's actual name rather than something corporate like ABC or XYZ Realty.
Back in the day, you got to work with Russ Lyon, Ed Post, Tom Jackson, Tom Fannin, Cliff Winn, Gary Underhill, and others.
Times were different fifty years ago when I became a real estate agent. There was no Internet, no email, no facsimile machines, and no computers. It wasn't until much later on that we had copy machines.
There were no standardized listing or purchase contract forms. Each brokerage company had their own one- or two-page form and we used carbon paper to make a copy for our clients. We actually said, "Press hard, there are three copies".
Early on, the REALTOR® associations published an 8 ½ x 11 "hot sheet" along with a one-third of a page "planograph" that described each new listing. Ultimately, a MLS book was invented and we couldn't wait for that behemoth "phone book" to be delivered to our offices once a week.
Local REALTOR® associations required that we physically dropped off a copy of each listing and sales contract at their office to ensure data integrity. That's why many of the brokerages in Scottsdale put their sales offices in close proximity to the Board's headquarters at 4221 N. Scottsdale Rd.
But, back to Gary and why we should all be thankful of his contributions.
He was part of the industry's leadership that created the Arizona Regional Multiple Listing Service. Prior to the formation of ARMLS, there were four separate groups that did their own thing. He helped unite the industry and ended up creating a model for other Boards across the country to use. He served as the ARMLS President in the 1980's and was an AAR director for at least ten years.
He chaired the AAR Committee that lead to the creation of the Legal Hotline. Brokers needed a reliable resource of advice to step up their game of taking good care of clients.
He was instrumental in the adoption of buyer representation versus sub-agency, and he advocated for professional home inspections.
Gary was also one of the most tech-savvy brokers of his day. As things progressed, he understood the benefits of the Internet, email, and virtual tours, and trained thousands of our colleagues.
I interviewed Gary Underhill for my then weekly column in our local newspaper prior to his retirement twenty-one years ago.
His advice then still holds true today.
He said "Buyers need to look for a REALTOR® they feel comfortable with. Their REALTOR® needs to be able to answer questions that impact the successful outcome of their transaction."
He also said, "Sellers need to hire a REALTOR® who shares their own personal sales strategy, culture and philosophy."
Gary was all about relationships. I'm so grateful to have been a beneficiary.
(REALTOR® Gary Shapiro is a REALTOR® Emeritus and 50-year member of SAAR. He is a former AAR and SAAR Director and has served in a variety of capacities for ARMLS.)
Copyright 2021, Gary Shapiro, Scottsdale, AZ