Relief Continues For Underwater Borrowers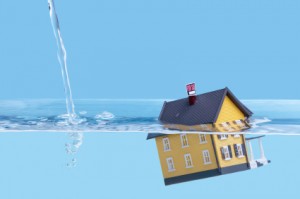 On June 12, the Federal Housing Finance Agency (FHFA) released its March 2013 Refinance Report indicating that in the first quarter of this year, 45 percent of Home Affordable Refinance Program (HARP) loans had loan-to-value (LTV) ratios greater than 105 percent.  This represents nearly one-half of all HARP refinances (Q1), up slightly from last year's figures. Consumers with LTV ratios greater than 125 comprised 22 percent of HARP's refinances in March. Of that group, consumers opted for shorter term mortgages of fifteen or twenty years.  Underwater borrowers represented 64 percent or more of total HARP volume in Nevada, Arizona and Florida.
In March, Government Sponsored Enterprises (GSE) refinanced nearly 100,000 loans through HARP, bringing the program total to approximately 2.4 million since HARP's inception in April 2009. The program which was to expire at the end of this year, received a two-year extension to December 21, 2015.
HARP