#AARCONV Sneak Peek: Convert a Cold Lead Into a Closed Deal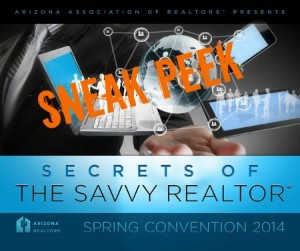 How do you convert a cold lead into a closed deal? According to Bill Risser, vice president/director, New Media and Education at Chicago Title, engaging in "social selling" is the cornerstone to a successful real estate business.  As a real estate professional, some of the most worthwhile tools you can use to build your business are not only inexpensive, but are also as close as your computer or tablet. Join Bill on Thursday, April 17th from 1:30pm-2:15pm for his full, in-depth presentation about How to Convert Your Online Relationship to Social Currency and then at the AAR Genius Bar immediately following. Registration is open now for the AAR Spring Convention. Follow along on Twitter or Facebook using the #AARCONV. Full convention passes are only $179 and one-day passes are $79. Register today!
Bill said "[online] conversations with prospects and customers are becoming the new norm. To have conversations, you need to listen. You need to know where to go to find the conversations to listen to. Where would your ideal client hang out online? Find conversation starters and turn these interactions into relationships by sharing relevant content and eventually becoming a trusted resource."
Bill's business acumen encompasses methodical and deliberate steps that connect him with his intended target market – on a personal (yet professional) level. By implementing these five steps, agents can bring value to the client without appearing pushy or "sales-y".
Five Steps To Social Selling
Decide – Who is your preferred target market? What does your ideal client look like?
Identify – Are your potential clients on Facebook? Twitter? LinkedIn?
Nurture – Engage in intentional interaction – commenting, liking, following, retweeting.
Connect – Introduce yourself, identifying something you have in common.
Value – Give without expecting anything in return – an article, a picture, a blog post about something they're interested in.
How do you connect online with potential clients?
#AARConv
,
AAR
,
AAR Spring Convention
,
Bill Risser