Member Profile: Jan Green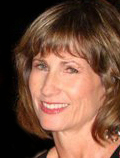 Jan Green, ABR, SFR
RE/MAX Excalibur Realty, Scottsdale
Websites: www.relocatingtoscottsdale.com; www.gotgreen.info
1. How did you get your start in real estate?
After moving here in 1999, going through a divorce and attending school, I had to choose a career or path. When I revisited my past experiences in banking, insurance, securities, property management and business ownership, real estate was an easy choice. And because I had experienced corporate relocations, it was an easy transition.
2. What is your specialty in real estate? What led you to your specialty?
My speciality is in green real estate and distressed properties, although I can speak to relocation as well. Most agents wouldn't put green real estate and distressed properties together. In the current marketplace with so many distressed properties, it's an easy choice to green a home as most of the time they are already stripped, which saves on the cost of a demo. Saving energy costs and helping the environment are of great importance for future generations, which is a passion of mine.
3. What do you like best about real estate?
I love the flexibility that I have in my daily schedule, and I love dealing with clients and meeting new people. I work from home, which gives me more time to handle every situation and saves gas and time. I like the fact that I'm constantly learning and growing in this business.
4. What changes are you making to the way you do business?
I work at being in front of more prospective clients than ever before. I volunteer and am head of the Builder Committee in Maricopa County for a subcommittee of the United States Green Building Council (USGBC), the Residential Green Building Committee (RGBC). I'm also a member of the Phoenix Green Chamber of Commerce and co-founded a networking group, Pinnacle One Group (POG.) POG members perform civic-minded duties quarterly, which is very rewarding. All of these contacts have garnered me a solid position within these organizations, and I have gained business because of it. The cost is minimal, and the time commitment is such that I can work it around my business.
5. Tell us five adjectives that describe you.
Enthusiastic, friendly, spirited, detailed and easy-going.
I believe that if you are in this business to work, then work it. A phone call with a smile is heard by a listener. If you have the drive and determination to succeed, then you will succeed. If you can handle any stressful situation by thinking of the other person's intent first, each situation will take care of itself.
6. If not real estate, in which other profession could you see yourself?
It would have to be upper-level management given my background of business ownership in four states. Possibly marketing, advertising or public relations.
7. What is the most memorable moment in your real estate career?
I sold a home for a woman in two weeks in 2003 after being in business six months. She had lived in the home for 39 years and had lost her husband unexpectedly after I met them. I attended the listing appointment on crutches as I had had a major leg surgery and even crutched down the street to show her a comparable home to decide how best to price her home for sale!
8. How do you succeed in this economy?
I think that more than ever, you have to be willing to go the extra mile and think macro vs. micro. REALTORS® need to manage finances by looking at every part of their portfolio, not just their real estate business. And you can't give up. If you stop trying, you stop listening. When you listen and are open to business, you'll receive business. And people notice!
In a new series on AAR's blog, we will profile members from around the state. If you are interested in participating–or nominating another member–please email editor@aaronline.com. Thank you!
Jan Green