New Feature from AAR eSign: Wet Signature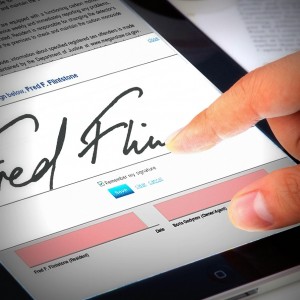 The lastest release for AAR eSign (our popular electronic signing member benefit) contains a useful new feature.
The highlight of this latest version is the much anticipated feature for signers to hand sign using their mouse, stylus or finger. Now signers can draw their signatures using their stylus or finger on iPads, Androids and Windows 8 tablet devices or use the mouse to draw their signature on PCs and MACs. The new signing process is simple and easy to use for you and your clients.
I recommend that you give it a try yourself; go to aar.esignonline.net, send yourself a signing, and experience the signing as your clients will. If you have any questions, feel free to contact AAR Business Services support at (866) 833-7357 or email at support@aaronline.com.