We Hope Your Weekend (Sham)rocks!
Happy Friday! Another weekend is just about here and there is tons to do around the Valley to celebrate St. Patrick's Day. Here's a great list of events this weekend. (Hopefully it leads you to a little pot of gold or at least a Shamrock Shake.)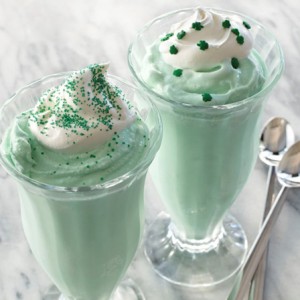 AAR has been busy this week as we prepare for the upcoming Spring Convention. We unveiled the speaker page and gave you a first look at all the great talent we've lined up for this event. If you haven't already done so, be sure to register today to be entered to win a $200 Visa Gift Card.
Last week, many AAR members and leadership attended the Region 11 Conference. Here, AAR President Sue Flucke talks about what was discussed:
Below are a few things you might have missed this week from around the Web:
Great advice for using Vine (Twitter's six-second video sharing site)
Are you ready to be a property manager? Think twice.
We've all heard of six degrees of Kevin Bacon, but this is also just as fascinating
Earn a Broker Price Opinion certification this summer
Four ways the Twitter you know is changing forever
Soon you'll be able to get data from your Pinterest page
10 essential email habits (and some great short-cuts)
Image source