Are You Protected Against Short Sale Claims?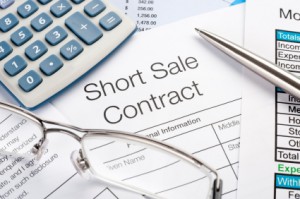 Short sales are over, right? Well, not so fast.  A March 7,  report from the Phoenix Business Journal stated: "short sales in the Phoenix area surged by 43 percent during the last quarter of 2012 versus the same period in 2011." Consequently, short sales remain an important part of our market, yet they expose real estate professionals to an increased risk of liability.
On Wednesday, April 10, 2013, from 1:30 to 2:30 p.m. at the AAR Spring Convention in Tucson, AAR General Counsel Scott Drucker will lead a power session titled "Short Sales: Claims and Lawsuits." As a proponent of short sales, Scott will encourage agents to embrace short sale transactions while advising REALTORS® how to avoid civil and criminal liability.
Discussion will focus on common pitfalls facing agents listing short sales, as well as short sale issues monitored by the FBI Mortgage Task Force. If you are listing short sales, representing buyers of distressed properties, or wish to become more familiar with this fascinating segment of our real estate market, you will not want to miss this presentation.

Visit the AAR Spring Convention page to find out more
short sales