The Case for Buyer-Broker Agreements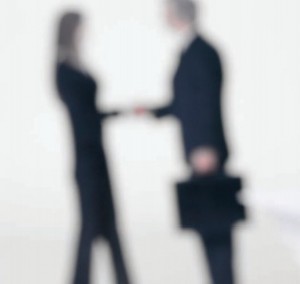 "If you want to work less and make more money, it's essential," said West USA Vice President and Associated Broker Jon Kichen. Kichen is talking about the Buyer-Broker Exclusive Employment Agreement (BBEEA). The BBEEA is a signed contract between the buyer and the broker that gives the broker/agent the permission to locate property and negotiate terms and conditions acceptable to the buyer for the purchase or lease of a property. While not a required document, some agent's wouldn't start a relationship without it.
Kichen isn't out "on the street" like he used to be. Nowadays, he spends the majority of his day assisting agents and reviewing files. However, this 30+ year real estate veteran and instructor knows a thing or two about what can happen when you don't have a BBEEA. "I tell my students that I wouldn't put a buyer in my car if they refused to sign the agreement," said Kichen. "[The BBEEA] takes the uncertainty out of who you work for, procuring cause and how you get paid." Kichen also believes that as salespeople, the BBEEA shows clients you're serious about meeting their needs and you're serious about your business.
Cara McGuire, CDPE, ePRO, GRI, SFR and REALTOR® with RE/MAX Professionals echoes Kichen's enthusiasm for the BBEEA stating, "I've used it consistently for the past four years, since the downturn." When McGuire first started using the BBEEA, it was to ensure that her clients knew she was on "their team". McGuire started utilizing the BBEEA as a conversation starter with her clients, laying all her cards out on the table, setting expectations and showing off her ability to negotiate at the get-go. "I've only had one client question me about it," said McGuire. "He said, 'No other agent has ever asked me to sign this, why should I?' But, after I explained my reasons, he had no issue signing it."
Lauren Overton, a first-time home buyer and director of operations at Allison-Shelton Real Estate Services, AMO®, signed a BBEEA with her REALTOR® and says that she'd absolutely do it again. "I would never be opposed to this – but I could see where some buyers would be"…
---
This article originally appeared in the May 2013 issue of the Arizona REALTOR® Magazine.
bbeea
,
buyer broker agreement
,
cara mcguire
,
john kichen