AAR Announces the 2013 Broker Summit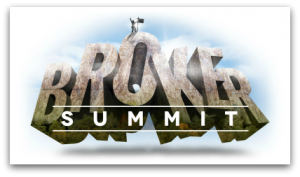 For all you designated brokers and managers out there, it's time to ask yourself: "Am I approaching my work with the same enthusiasm as I did when I first started?" If you're like the majority of your peers the answer is probably "No." Not because you don't love what you do but, because somewhere between the late, late nights and too early mornings, you lost that jolt of energy.
AAR has a solution.
On June 24, 2013 AAR will be holding our annual Broker Summit. This day-long event is geared towards helping designated brokers and managers just like you re-ignite their passion. For more information, visit www.aaronline.com/broker-summit
This one-day event tackles the best ways to:
Recruit today's top talent
Retain your best performers
Grow your company and be more profitable
Keep risk to a minimum
Create a productive company culture
Enhance your leadership style
For only $49.00, you can re-discover that old-school enthusiasm. The entire schedule is posted here. Registration is open now.
We hope to see you there!
Broker Summit
,
Broker University