Meet AAR's New Employee: Calie Waterhouse
It's pretty rare that AAR welcomes a new employee (most of our staff have been here a long time), so when we do, it's a pretty big deal.  We'd like to introduce the newest member of the AAR team, Calie Waterhouse. Calie is the education promotion specialist responsible for finding new ways to reach out to our members regarding the incredible professional development opportunities AAR offers.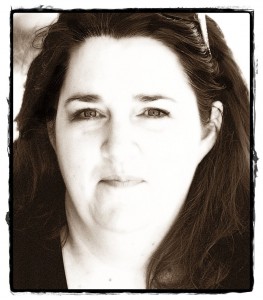 Here's a little bit about Calie.
Although raised in Southern California, Calie has called Arizona home for the past 20 years. Calie has an extensive background in marketing and customer service. In 2013, she was ranked on Huffington Post's Top 100 Customer Service Pros and has worked for companies such as Disneyland, Chick-fil-A and Arthur Andersen Litigation. She also owned her own home-staging company here in Arizona.
Now that's she's part of the AAR team, Calie is most excited about "helping all licensed real estate agents become successful REALTORS® by utilizing the strength and tools of the Arizona Association of REALTORS®."
When not at work, you can find Calie on Twitter @CWaterhouse or hanging out with her three "intra-dependent teenagers." She enjoys photography, travel, working out and spending time with friends and family.
The best place she's traveled?
"I love Hawaii. Somewhere in Maui is a catering truck that's parked on the side of the road that serves the best shrimp!,
If she could meet any celebrity, who would it be?
Living – Robert Downey Jr. Deceased – Benjamin Franklin.
Welcome Calie!
AAR Staff