Want to Sell a House? Get in the Kitchen.
Recently there's been a resurgence of "old school" marketing techniques coming back into play. Case-in-point: Paula's Pasta Party Open House.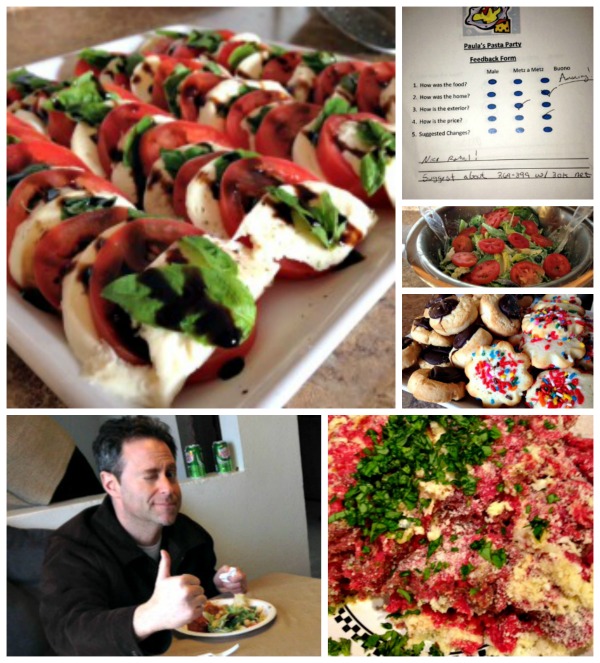 On January 29, Paula Monthofer, ABR, GRI, West USA Realty Flagstaff and 2014 AAR Treasurer, hosted an open house. "I hadn't had one showing in over two months!" she said. "That has never happened to me in my career and I really needed to get some people in my listing."
So what did she do? She cooked.
"Necessity is truly the mother of invention," said Monthofer. "I needed an open house, but really we [REALTORS®] are all kind of sick of them. Or maybe it's just me." She decided to take an activity that people love to do – come to her house and eat — and use it to her advantage. "Instead of hosting an association-wide open house, I sent a text invite to my REALTOR® friends inviting them to join me at my listing for an Italian feast – prepared by me!"
Fifteen agents joined Monthofer for her "pasta party open house." The agents socialized, ate and gave Monthofer written feedback that she took back to her seller. One agent that attended even thinks she might have a buyer. The seller was "really impressed with the turn-out and the feedback," said Monthofer. "We're both hopeful that it will spur an offer."
Old school events and marketing tactics like this are getting more and more buzz these days. Monthofer thinks that these events, when done right, can be really effective. And, equally delicious.
What "old school" marketing tactics are you using right now that are working for you?
marketing
,
old school marketing
,
Open House
,
Paula Monthofer