One Millennial's Experience Buying a Home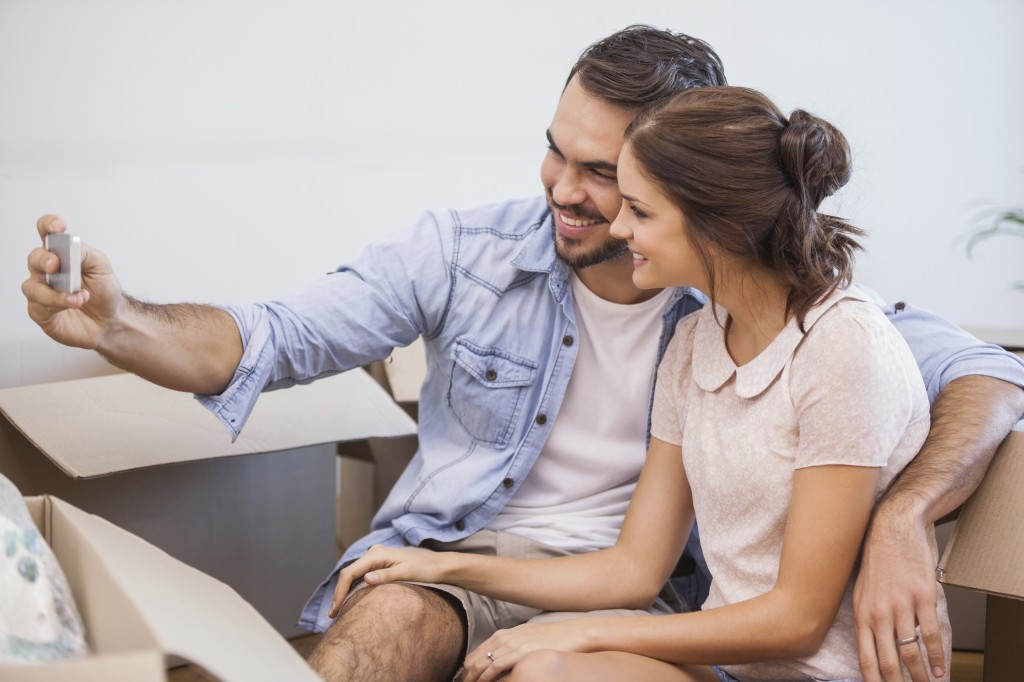 "You think you know, but you have no idea." I'm sure you've heard that phrase. It sounds cliché, but that was my first-time buyer experience in a nutshell. I did my homework; I knew the neighborhoods; I knew the prices. Or, so I thought.
A few months ago, when I decided to buy my first home—a co-op studio in Manhattan—I knew very little about the process. I knew that I wanted to understand the process. I wanted a roadmap, I wanted to comprehend fully what came next (surprises would not be welcome), but I didn't know where to start. I needed a guide, a real estate professional! But, where do I find the right one with so many options? I think there's an app for that…
I started my hunt for Mr./Mrs. Right on Zillow. I filled out nearly a dozen "get more info" forms, and two agents responded to me, one being David Findel of Douglas Elliman. As a marketer, I was stunned to see how many agents overlooked me. As a real estate marketer, I expected more of the experience. I put my time in to reach out. Did they not want my business?
Anyway, I'm glad they overlooked me because I met David. Our interview went like this: David called me, I Googled him, I read his reviews, he sent me 10 to 15 perfectly-curated listings within 30 minutes, I loved them all, and we eventually met in person. Zillow wasn't just a platform to communicate with many agents and view listings; it helped me make an educated decision in choosing to work with David.
My due diligence paid off. The expertise of a seasoned real estate professional and his ability to ask the right questions essentially taught me what I really wanted vs. what I thought I wanted. I quickly realized that I knew nothing and happily checked my ego at the door.
After I shopped for about three weeks, I discovered my apartment. We walked into a bright and airy Upper West Side studio with three walk-in closets. I repeat, three walk-in closets. Was I dreaming? We made an offer within an hour, negotiated a bit and settled at $10,000 below asking price. Not bad, but we'll get back to this in a minute.
It was time to secure the mortgage and hire an attorney. Prequalification was shockingly simple, but it was the mortgage process that might have sprung the random gray hair I found this week.
I was introduced to two loan reps from a major bank. They seemed nice, but I was convinced that they were speaking Greek. I couldn't understand a thing. How am I just supposed to know what a spread is, what points are, or when I should lock? You'd think my loan team would explain this to me? No. I asked, but they physically couldn't define these terms without using more unknown terms. Why not add a first-time buyer's advocate for buyers like me to offer counsel and support? I work too hard for my money to not understand where it's going.
While the mortgage ball was (sort of) rolling, I was introduced to a rock star co-op attorney. My issue with said rock star, she used zero technology. We sat in a coffee shop to review my closing costs, and she pulled out a calculator from 1985 and a legal pad. I whipped out my Macbook Air, popped open a spreadsheet, and we reached the exact same conclusions, but I had something that I could refer to later (crucial!). I also had to pay extra to have hard copies of my documents printed and delivered around NYC. When I asked why this was necessary, she perfectly lawyered me: "Well, what if the board's website goes down and you don't have a paper record of this?" Well, what if you spill your coffee on this legal pad? What if the sky falls? Attorneys should hop aboard the tech train. Save yourself the paper cuts—Docusign is easy to use, even for those who aren't tech savvy.
I mentioned that we agreed on $10,000 below asking price. While my attorney was doing her thing, David informed me that a bid came in at asking price, only a day before my contract was ready to be signed. He said, "Jenna, this isn't unusual. Between a contract and a signed contract, anything can happen. Do you feel comfortable meeting them at asking price?" Of course I did, because I wanted my dream closets, but I couldn't help but wonder if this was just a tactic for getting me to asking price. I said, "Well, how do we know there was a real offer?" This sparked a multi-day debate that I, still, cannot wrap my head around. We have zero technology, tools, apps, bidding portals, or transparency to help me feel confident that this listing agent and seller simply didn't lie to me! I'm not suggesting that sealed bids are wrong or that we flip the industry upside down and offer transparency. I'm purely sharing a Millennial's frustration with the process. I didn't trust it. Would the seller risk a sale just to get me to asking price? I'm not sure, but I'll never know. That was a bitter pill to swallow.
Nonetheless, I continued my journey. Home inspection day was nothing out of the ordinary for me, except for a big client service "a-ha moment." David met me at the apartment and immediately offered to grab everyone a cup of coffee. While he was out for no more than five minutes, he managed to not only bring back coffee but also three battery-operated lights. Apparently, there was no built-in lighting in my new dream closets, and he wanted me to be able to enjoy them from day one. That tiny gesture won him a client for life.
Fast forward to today: I paid asking price, I referred to my costs spreadsheet more than any other document, and I needed a professional's experience more than I ever expected. I also had to accept writing my social security number, bank information, current address, and previous landlord contacts at least 50 times on 50 different pieces of paper.
I know it's easy to overload a process with shiny objects and cool tools, but we often forget why we use technology in the first place—to help us work better together. My home-buying experience had just the right infusion of technology. Now, if only there was an app to help me move… wink wink.
About the author: Jenna Weinerman, marketing director at Updater
This article originally appeared in REAL Trends Newsletter and is being reprinted with permission of REAL Trends. Copyright 2015.
client perspective
,
first homebuyers
,
first time homebuyers
,
millenials
,
working with millenials